Dr. Pradip Kumar Ghorai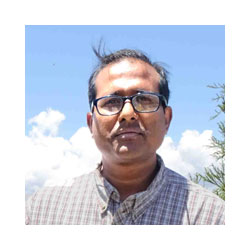 Our first and foremost priority is to advocate more diversity in our student body with stronger focus on global engagement on successful ideas of our alumni. We would like to borrow from some of the best ideas with regard to international curriculum, innovative programmes and learning through experimentation and foresee a lot of potential to work in areas where we, the faculty and administration, can join with our alumni and benefactors to enhance the value of our stakeholders and society at large.
We wish to ensure in the course of time that our department has a greater impact on the society through free rein and programmes that address the needs of the base of the pyramid.
Email: dcs.chair@iiserkol.ac.in